We help children gain self-esteem & confidence through social, psychological & physical activity.
The Academy of Physical and Social Development offers social skills group programs, individual counseling, parent support, school-based services and more.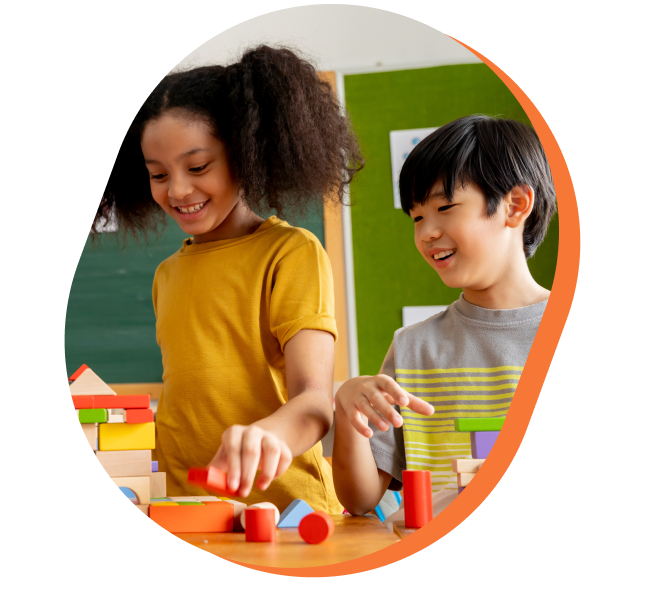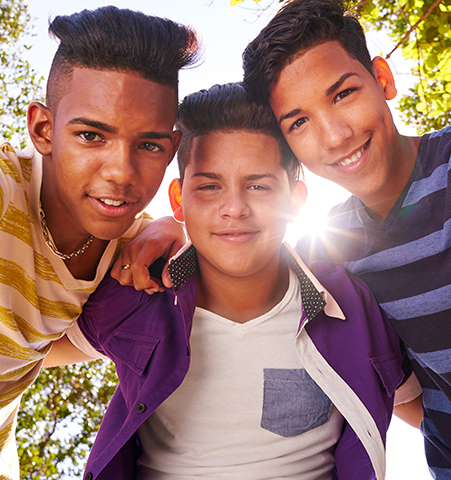 Since 1954, we have been helping young students in Newton and the surrounding area to thrive academically, interpersonally and in every other aspect of their lives with high quality services. We promote mastery, self-esteem and confidence through instilling social, psychological and physical competence. Consistency, competency, caring and connection form the foundation of our time-tested techniques.
Individualized Care
We take a completely personalized approach to each student that we work with, in both group and one-on-one settings. Our interview process enables us to learn more about your child's goals and how The Academy can assist in reaching them. Your child's services are tailored to reflect their specific strengths, weaknesses, interests and learning style as well as physical, developmental and emotional maturity and other distinct variables.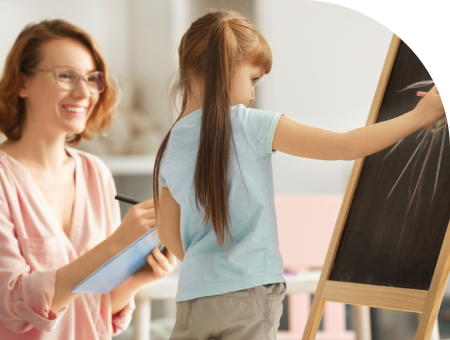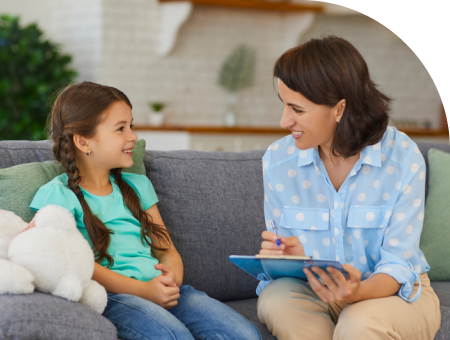 Specialized Staff
The extensive formal training and years of hands-on experience that our team of professionals possess enable us to cater to students of varying age groups, levels of academic experience and neurodiverse traits. Our techniques are so effective, we also consult and train mental health counselors, psychologists, social workers, school personnel, nurses, extended day staff, camp workers and other professionals. 
School-Based Services
Public and private academic institutions work with us to train their staff, analyze classroom behavior for inclusivity, collaborate on mental health policies, fulfill IEP required counseling resources and more. Elementary, middle and high schools also rely on us to deliver services typically provided by a school adjustment counselor or social worker.
Group Program
Our group program is designed to help students from grades K-12 develop self-confidence, self-esteem and improve social skills. Groups are held weekly, last 45-60 minutes and consist of cooperative group activities, including creative recreational games, group problem solving games and office games as well as traditional team sports, challenge courses and discussions.
Summer Programs
Help your child continue their growth this summer with our school year extension program. Areas of focus include social, conversational and problem solving and self-advocacy skills as well as strategies for reducing anxiety, coping with transitions, managing frustration and more. Our summer staff specialize in working with children who have varying social and emotional needs.
Counseling Services
Individual counseling is available to help your child overcome a variety of diverse challenges. Our areas of specialization include autism spectrum, attention deficit, grief and loss, anxiety, depression, emotional regulation, behavior management, self-confidence and learning differences. In our parent consultations, we collaborate with you to create appropriate support plans for your child.
Read Our Five-Star Reviews
I went to the academy as a child a long time ago. I loved it. It was wonderful. I had a great time thinking through challenges and working on them with other children loosely my own age. I think it did help me some with social skills. It also helped with critical thinking, and even a little bit with visual learning. It taught me a bit about assessing situations that I find myself in and challenges I face in life. It taught me to problem solve in a rational thoughtful way. So as a result, I can act on any situation I find myself in, rather than simply reacting and becoming a part of the problem. I really enjoyed the program I experienced there. Though I can only assume much has changed in the over 20 years, I have been an adult and off living my life. I liked most of the staff when I was there. They seemed like good people, and their work with the kids and treatment of us when I was there was always wonderful. I had fun. When you are a kid, and even as an adult, the fun you had or are having is all you care about while you are doing the program and later you think back on it and smile.
Amanda B.
We highly recommend The Academy. We had our child in one of their programs for almost a year now. It's been very helpful. Something we can't fully claim from working with a couple of child psychologists in the past. Every kid is different, but it seems that an environment with a group of peers was a better place to learn and mature socially, at least in our case. The program that we were in definitely works. The Academy was very helpful to us. We've received some great parenting ideas and strategies. All in all, we can highly recommend the program. It's not for every child, definitely not, but if your child struggles to keep up with his peers socially, this might be a good place to try. As far as billing issues mentioned in one of the reviews here, we've never had any issues. It's a small organization, it's not a retail business, but we've never had any customer service issues. In fact, we have always been able to easily get in touch with someone via phone or email.
Lukas L.
I have been very pleased with the after school and summer program. My son likes it. He has been there for several years. He will be aging out, and we have been pleased with the counselors.
Denise A.
I used to go here all the time. I did the group program on Friday after school when I was younger. I looked forward to it every week and was excited to go. I can't even put into words how much the people there helped me become the person I am today. From the bottom of my heart, thank you.
Haleigh J.
I don't know what they do in the gym, but it works, and I mean really good.
Robert M.
Very intelligent and caring staff that provide a great service to the community.
Rob H.
Really awesome counselors!
Qudsia E.